The counter intuitive methodology that SEO experts rely upon.
How Long Tail SEO Works

By now pretty much everyone has an understanding of keywords and how they play into search engine marketing. Few understand the power of "long tail" as it relates to SEO and PPC campaigns. Long tail keywords put your website in the path of qualified customers using multiple keywords and phrases on search engines via organic search and pay per click programs.
Our Long Tail SEO Method leverages hundreds to many thousands of keywords and phrases, driving customers to the website the way they are searching. Google and most especially the most recent algorithm "Caffeine Update" has been proven to favor Long Tail content, making Long Tail Copy a necessity, not a luxury.
– Rebecca Murtagh, President of Karner Blue Marketing LLC
Long Tail Keywords

Keywords are only as good as the traffic they bring to your website. Sure, you can "search engine optimize" your website with a few keywords in the meta data, but to truly be effective, you must optimize your website to be search engine friendly using the broader audience actively seeking what you have to offer, according to what it means to them, not necessarily by the core keyword you are targeting.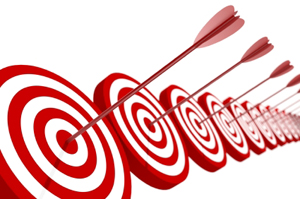 Many "seo firms" offer programs that focus on specific keyword selection and a monthly "maintenance" fee to manage those keywords. For example, a typical program will offer to "optimize your home page and key landing pages" with a few, or a dozen of keywords or phrases.
This rigid, static approach is outdated and likely to leave a large segment of potential customers untapped…search engine trends point toward continued market segmentation into millions of micro markets, rather than the mass markets of days gone by.
The truth is, the majority of internet users use multiple words to refine search results. One could argue, the more keywords, the more targeted the search and the closer to conversion a customer may be when conducting a keyword query.
A website has much to gain when it achieves visibility to these customers. Search engine marketing experts now practice what are called long tail SEO, leveraging the relationship between keywords and phrases that result in a multitude of search possibilities.
The History of Long Tail
Many years after statisticians began studying the long tail concept in the 1940's.
Long Tail, The Pareto Law also known as the power law of the 80/20 Rule.

The concept of Long Tail was introduced to the marketing and internet world by Wired magazine editor Chris Anderson back in October 2004. He later authored the book "Long Tail, The, Revised and Updated Edition: Why the Future of Business is Selling Less of More", which essentially turns the 80/20 rule (also known as Paretos distribution principle) on it's ear, at least when it comes to the reliance of keywords for search engine marketing to generate results.
Applying the 80/2o Rule to Long Tail SEO
Essentially, if we apply the concept to SEO and keywords, Long Tail means that instead of the 20% of keywords generating 80% of the clicks or business, that the 80% of less dominant keywords, implemented as phrases that reach a broader mass can actually acheive better results, reflecting how the American economy is shifting from mass market to millions of niches. Knowing your niche and reaching out to it effectively via search is the essence of Long Tail SEO.
SEO, Search Engine Optimization and Search Engine Marketing / pay-per-click PPC campaigns benefit from long tail keyword strategies because they leverage the greatest number of possibilities, allowing potential customers to find the website under a host of potential keyword search terms that are more likely to invite a qualified click, witrhout having to fall into the mainstream movement toward product or services.Essentially, the more specific and targeted you are, the more successful your internet marketing efforts are likely to perform. No matter how effective your marketing is, you must still have an attractive offer that people desire in order to bring it all full circle to conversion and ROI.
Long tail SEO is likely to be more successful when implemented by experience search engine marketing specialists, however, the concept, once understood and embraced is a solid, strategic methodology for anyone implementing search efforts.
NOTE: Our SEO Clients have enjoyed Long Tail SEO for many years, even those who don't understand what it is, or how it works.
Google's Caffeine Update has been extremely receptive to Long Tail SEO.
This continuous trend has allowed our SEO clients to enjoy even more favor in organic search engine results.
Contact us today to leverage Long Tail SEO, an indisputably powerful method of website search engine optimization.