SEO – Search Engine Optimization Services For B2B and B2C Brands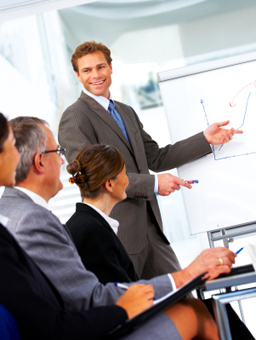 Search engine optimization of brand-centric websites is often overlooked due to the perceived value of dominance by brand.
Studies show that consumers will use non-brand keywords when searching for products and services, creating opportunity to those who appear in their path via search engines.
Surprisingly, because the site can rank #1 by brand, many corporations mistakenly adopt a sense of dominance and complacency…until they realize their competitors are somehow gaining market share.
Search engine performance (or lack thereof) relies upon the search optimization of the website using multiple keywords and phrases that target customers are actively using that will attract clicks during all phases of the purchase decision.
Most consumers that have not yet made the decision what solution is best for them are searching by keywords that do NOT include a brand.
The new customers that you are competing to capture are using Search to research, shop and purchase the solution to their need. Whether your model is B2B or B2C, Search Engine Optimization is vital to achieving perception as the leader in your space and ultimately attracting the clicks and conversion that will determine market share on, and off-line.
"The most powerful way to reach uncommitted customers is through search engine optimization beyond the brand."
– Rebecca Murtagh
President, Karner Blue Marketing
We are experts in strategically improving visibility to new customers via search, even for websites that have been previously optimized. Our Long Tail Search Engine Optimization methodology enables our clients to compete and win new customers during all phases of the shopping experience.
Our White Hat SEO methods effectively:
Improve Google Search Engine Rank Position – Not just for a brand keywords, but improving top search engine rank and visibility for many keywords and phrases.
Keyword Visibility – Rather than optimizing just for brand or for a handful of keywords, our SEO method includes extensive keyword research, competitive positioning and Long Tail SEO copywriting to promote visibility for many keywords and phrases. We use hundreds to many thousands of keywords (depending on the size of the website) to bring visitors to content relevant to their search engine keyword query.
Website Visits Via Search – Our on-page search engine optimization methods improve visibility to the most qualified audiences, the way they are using search, to increase visibility of the pages on your website that are most relevant to answering their search with your best response.
Time on Site from Search Engine Visitors – The more time a website visitor spends on your website, the more valid your website is deemed a quality result by search engines. Our Long Tail SEO, keyword, content and conversion expertise improves the "stickiness" of the website, increasing the time search engine visitors spend on your website.
Conversion of Search Engine Visits – It is not enough to simply achieve top ranking when you are competing on search engines. SEO is about more than achieving #1 Google position. #1 Google position means nothing if you cannot earn the click and conversion of that search engine visitor. Our proprietary SEO methods leverage targeting, usability and conversion best practices to pre-qualify the click, leverage site structure and content and the optimization of calls to action to promote conversion, whether conversion be an email opt-in, sale, demo request, proposal/quote request, subscription, application or submission.
Our ethical, strategic, marketing-driven, ethical "White Hat" SEO services are proven and deliver results – 100% of the time.
Contact us today to confidentially discuss how we may assist your organization to search engine optimize to compete for, and win customers and market share.