"Where Social Media and Search Intersect, Including Real-Time Search"
PubCon South, the premier Search Engine and Social Media event for technologists hosted by WebMasterWorld.com was the location for Rebecca Murtagh's presentation focused on how the introduction of Real-time Search impacts Social Media, offering unique opportunities for internet marketers. Rebecca also participated in a panel discussion with Alison Driscoll, Rob Garner, Jay Berkowitz, that was moderated by Joe Laratro.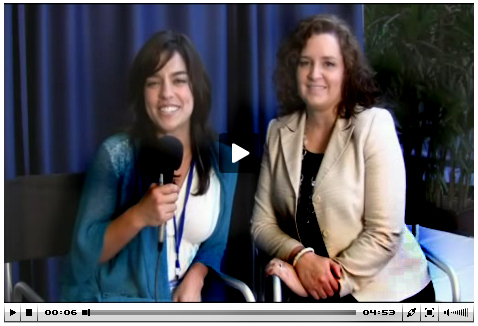 PubCon Video Interview:
Vanessa Zamora talks with Rebecca Murtagh at PubCon Dallas 2010 talking about
"Real Time Search and Social Media".
The timing could not have been better for this PubCon session.  Search engines Google, Yahoo, Bing and others display social media profiles and Google Search announced the real-time indexing and archiving of Twitter updates making what is being shared on social networks as important as where it is shared. – Rebecca Murtagh
Rebecca's presentation demonstrated how search engines Google, Yahoo and Bing are displaying social media profiles and updates. Her presentation illuminated how the introduction of "real-time search", licensing and archiving of updates is a game-changer, forcing marketers to look at social media with a fresh perspective if they want to achieve results on social media platforms and on search engine results.

PubCon, recognized as a "must attend" Social Media and Search Marketing Conference, was held in Dallas, Texas, featured 90 sessions, over 200 expert speakers and attended by search engine, social media, internet marketing and technology professionals from around the world.
 
How Search and Social Media Intersect Including Real Time Search